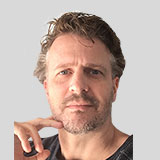 Inventor
Edwin van de Bospoort
Zen Cosmetics is a glamorous storage unit that's designed to hold onto your beauty and bathroom essentials.
Annoyed by the disorganization in his bathroom cabinets and drawers, Edwin decided there had to be a sleeker solution that could accomodate all of the different items littering his restroom. He envisioned a solution that would be flexible and stylish and Zen Cosmetics was born.
The Product Journey
Check out how Zen Cosmetics got here
1.

Idea

All great products start as a simple idea, and the first version may not always be the prettiest!

2.

Design

After some basic research the product is professionally designed to test for viability.

3.

Sample

A sample version of the product is then rendered, sampled, and prototyped.

4.

Finished Product

After passing QA and safety testing the product is packaged and shipped for sale!
More from Quirky
Align

Staples where other staplers can't reach

Explore