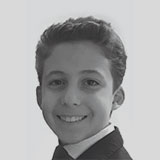 Inventor
Michael Wahba
A remoteless electric skateboard with touch enabled cruise control features.
The Quirky + Hover-1 Cruze is a new spin on electric skateboards. The Cruze features a foot-controlled sensor, giving the rider a smooth, remote-less 'cruzing' experience. Have fun while transitioning through multiple speed modes to a max speed of 11 MPH for up to 9 miles before it's time to charge.
The Product Journey
Check out how the Hover 1 Cruze got here
1.

Idea

All great products start as a simple idea, and the first version may not always be the prettiest!

2.

Design

After some basic research the product is professionally designed to test for viability.

3.

Sample

A sample version of the product is then rendered, sampled, and prototyped.

4.

Finished Product

After passing QA and safety testing the product is packaged and shipped for sale!
More from Quirky
Pivot Power

Reclaim your outlets with PIVOT POWER®

Explore